By the Society of Cannabis Clinicians
"Of all the forms of inequality, injustice in health is the most shocking and the most inhumane."

~Martin Luther King, Jr. in Montgomery, Alabama (1965)
Striving for social justice and racial equity is active work. Medical professionals have the opportunity to create programs that give equal ability for all people to live healthy lives. Healthcare workers are in a unique position to get involved in programs bringing compassionate care to the forefront of medical institutions and educational centers. Inequality still exists in all aspects of society, which includes incarceration, policing, medicine, research, and the cannabis industry. It is the duty of healthcare workers to heal communities in need and critique systems that cause harm.1,2
The acceptance of cannabis has changed dramatically in recent years. But this acceptance has not restructured the oppressive system that was caused by the War on Drugs. Even in areas that have legalized cannabis, people of color are still much more likely to be arrested for possession despite having almost identical rates of consumption as white people. Black and Latinx folks have a greater chance of carrying a prior record for cannabis. Legislation can take direct action by expunging prior cannabis convictions and making emerging legal markets more equitable for those most directly affected by cannabis prohibition.3,4
Cannabis can not only act as a potent tool for healing, but also a special opportunity to examine the industry and its associated history. The unique intersection of research, medicine, and botanical health creates the capacity for a more just and equitable reality. There are cannabis advocates, healthcare providers, and researchers who collectively seek social and racial justice in the healthcare system.
Abolition medicine is the practice of envisioning a just future and rebuilding these spheres in more compassionate ways. Below are some considerations for the healthcare and research sectors to address institutionalized racism and empower people of color.2
Abolition Medicine 101
(adapted from Iwai et al.)
Question race-based treatment guidelines and diagnostic tools that reinforce inaccurate and archaic concepts of biology
Integrate anti-racist training into medical education (including upstream and downstream consequences and the history of racism in medicine)
Actively recruit and support people of color as medical staff and students
Support institutional efforts to grant reparations to communities of color devastated by unethical medical experimentation
Advocate for universal health coverage
Join international conversations about police brutality
Encourage the reinvestment in programs that build community capacity for mental health care for people of color
Employ harm reduction efforts around drug use, incarceration, and housing insecurity
Cannabis Education for Communities of Color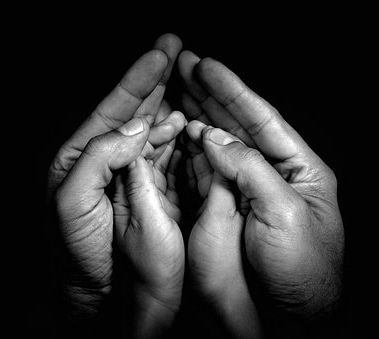 The Society of Cannabis Clinicians is addressing healthcare disparities and social injustice through advocacy and education. Our goal is to empower individuals by disseminating the current research in cannabinoid science and clinical practice. As a result, the SCC has started its first ever Scholarship Program. The War on Drugs has disproportionately impacted Black, Brown and Indigenous communities. In launching our scholarship program, the SCC will offer our Clinical Training Curriculum to students from these communities.
The Society of Cannabis Clinicians takes great pride in being a leader in medical cannabis education and a trusted advocate for healthcare professionals and patients. In efforts to continue to spread our mission and help bridge the education gap between healthcare professionals and their valued patients, the SCC launched our scholarship program developed to give clinicians, medical professionals, and students access to our robust clinical training course curriculum. We feel that this education will help others make a difference in the lives of patients through the use of medical cannabis.
Each month, the SCC will select recipients for the scholarship which provides them with the latest advances in the practice of cannabinoid medicine.
Scholarship recipients will be awarded access to the Basic 5-Course Package included in the SCC's Educational Curriculum.
The SCC Scholarship Program is targeted towards undergraduate and clinical professional students with an interest in medical cannabis education and research.
Applicants must be of African American/Black, Latinx, or Native American/Indigenous descent and work in healthcare centers in predominantly Black or Brown communities.
Applicants must be a currently enrolled undergraduate or clinical professional school student; or must have obtained a college degree from an accredited 4-year college or university.
If this opportunity appeals to you, please visit our Scholarship page below for more information and to submit an application.
More information
Citations
Berwick, D. M. (2020). "The Moral Determinants of Health". JAMA.
Iwai, Y., Khan, Z. H., & DasGupta, S. (2020). "Abolition medicine". The Lancet, 396(10245), 158-159.
Barcott, Bruce. (2019). "Racial arrest disparities got worse after legalization, study finds". Leafly.
Angell, Tom. (2020). "On 4/20, ACLU Highlights Racist Marijuana Enforcement In New Report". Forbes.

https://www.cannabisclinicians.org/wp-content/uploads/2021/09/bigstock-Portrait-of-an-handsome-smilin-84813197-740x493-1.jpg
493
740
Sarah Russo
https://www.cannabisclinicians.org/wp-content/uploads/2020/06/scc_logo-long-R-2-1.png
Sarah Russo
2021-09-24 02:57:16
2021-12-27 08:55:41
Cannabis Education in Communities of Color: An Opportunity for Healthcare Professionals