By Sarah Russo
Autism has a great deal of mystery surrounding it. Part of this comes from the complexity of the condition, inspiring the terms "neurodiverse" or "on the spectrum" to define people whose brains function differently than those who are neurotypical. Autism spectrum disorder incorporates a wide range of neurobehavioral conditions that can consist of impaired social interaction, distinctive communication skills, and restrictive repetitive behaviors. Those with autism can also have other comorbidities such as anxiety disorder, sensory sensitivities, sleep disturbances, ADHD, OCD, and gastrointestinal issues. [1]
No one on the autism spectrum is the same as another. Autism symptoms can impact an individual's life from a mild to profound degree. Some people on the spectrum are highly functioning and may display social awkwardness, anxiety, differences in syntax, and often superior intelligence. The underlying pathophysiology of autism is highly complex. There have been some abnormalities identified in several different neurotransmitter systems. (For a deep dive on this topic and more, check out the Cannabis & Autism course).
There is currently no cure for autism. Pharmaceutical medications fall short in mitigating symptoms without undesirable side effects. For example, antipsychotics are approved for treating irritability in autism. But this approval was based on studies that showed only a 20% improvement over placebo when these medications were used for six months. There's no data to support the use of the antipsychotics for longer periods of time. Psychostimulants like methylphenidate have been found to be effective for improving focus. However, many patients are prescribed other medications like guanfacine and clonidine which are not FDA-approved. When it comes to impaired expressive language, repetitive behaviors, and impaired social interactions, the evidence does not support the use of any pharmaceuticals at all. [1,2]
Due to the high complexity of the condition and a lack of solid options for treatment, many families are left to conduct their own research and advocacy. And this advocacy has made profound impacts on scientific advancements. It has also shifted stigma and bolstered the conversation about cannabis as a treatment option for autism. As such, the Society of Cannabis Clinicians asked a few mothers of children with autism about their journey and how cannabis has played a role.
What has the journey to get an autism diagnosis been like for you and your family? How has cannabis been a part of that?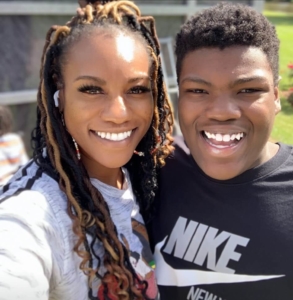 Muhsinah L. Morris, PhD: Getting the autism diagnosis was the easier part of the journey. Finding therapies that helped alleviate some symptoms Seth was experiencing due to autism spectrum disorder, like anxiety, excessive fidgeting, aggression, overstimulation due to a sensory processing disorder, and hyperactivity was the bigger problem. We originally resorted to psychotropic medications, which led to weight gain and other medical issues, including pseudotumor cerebri. Pseudotumor cerebri causes an excess buildup of spinal fluid that puts pressure on the brain. It is painful. Seth suffered from severe headaches, only minimally relieved by spinal taps to drain spinal fluid and release the pressure. As parents, my husband and I knew that we needed to find other options.
We had looked into CBD before. Seth even had a low THC oil card from the state of Georgia. However, there was little regulation on the products. Since I am a chemist, it was important to know that there was a trustworthy, lab tested product. After a fifth spinal tap, we talked with doctors at the hospital about other options. We sought help from a team of medical professionals. Cannabis was mentioned as a treatment for pain and other physical manifestations that materialized once we took Seth off of the psychotropic medications. We got consultations from reputable doctors who had worked with cannabis in pediatric patients. We found a combination of CBD and CBG that worked like a charm for Seth.
Genesis Emery: Honestly, it's been a never-ending journey. We first tried to get an autism diagnosis for Noah at least about three years ago. I was told that my son was too young to be tested. But it has been evident to me that Noah has been symptomatic for autism since birth. Now that we have a diagnosis, it's helpful to know that my son is a part of that complexity. In addition to autism, Noah has Rubinstein Taybi Syndrome as well.
I'm always going to do what will best meet his needs and allow him to enjoy the innocence of childhood. Noah is a very happy, loving, sweet little boy. He's extremely brave in spite of all that he has been through. He's had so many surgeries and complications over the years. He's blessed to even be here today. We're blessed to have him. I'm not going to let these situations beat me or overcome the love, advocacy, and concern that I have from my son.
On the cannabis side of that, I went to see the behavioral psychologist to discuss treatment options for Noah. I asked about using medicinal cannabis in addition to the pharmaceutical drugs that were recommended. The response I received was, "We don't have enough clinical research to say whether it will be effective or if it will have any adverse reactions with the medications we are recommending." It felt like from the behavioral psychologist's medical research mindset, cannabis might not be something that he would want to recommend to a patient and their family. But I know what's best for my son. With the research that I've done around the recommended pharmaceutical medications for Noah, I felt that they were not in his best interest. So I proceed with CBD drops for him in the morning before school. I wanted to see what effects it would have in hopes that it would give us some positive reactions and progress. And it already has.
What are some of your biggest questions or uncertainties about the use of cannabis for autism?
Muhsinah L. Morris, PhD: There aren't enough clinical trials for those with autism using cannabis. There was one clinical trial performed in Israel in 2021. The impact of using cannabis on autism was significant, and patients observed an increase in quality of life. Cannabis also had a positive effect on lowering the body mass index (BMI) in those with autism. This is encouraging, because most FDA approved drugs to treat autism symptoms cause weight gain.
Genesis Emery: I want to know that I'm giving Noah the best recommendations and dosing for his medical needs. I don't want to feel like I'm doing guess work as a mom. How do you know if you are dosing too much? One doctor may recommend five drops of a CBD tincture and another recommends eight drops. Do you have to take the child's weight? Do you have to keep nutrition in mind? I'd like to know how things should be, and whether or not I need to increase, decrease, or keep things the same. Those types of things would be helpful to know. I also have questions about using cannabis in addition to the other pharmaceutical drugs. Do you start off with the pharmaceutical drug first and then try medical cannabis? I haven't gotten much guidance on that. We are left to figure it out on our own.
Have you experienced any stigmas or feelings of being ostracized while using cannabis medicine for your children's medical condition(s)?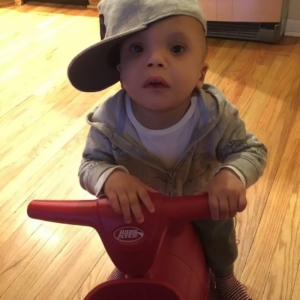 Genesis Emery: Yes. Cannabis has such a harsh stigma associated with it, and there's a lot of different beliefs and old school mentalities about it. People feel like you're giving your child drugs if you give them cannabis. Over the summer, Noah was at a part-time daycare program. I told the daycare provider that my son has autism and hyperactivity. I said she was welcome to give him CBD drops if he needed to calm down. And her response was a firm no. So I left it at that. I didn't want to make her feel uncomfortable. But at the same time, why does it have to be such a big deal? If I recommended anything else, like melatonin at nap time, it probably wouldn't have been an issue.
My son's elementary school would probably not be comfortable with medical cannabis. He has the whole nursing staff at his school because he is fed via a G-tube. If he received any other medication, even with the worst side effects, they wouldn't have any problem doing that. When can we get to a place where parents can feel comfortable giving medical cannabis to children without the school system looking down on it?
Muhsinah L. Morris, PhD: There are some people who have reservations. But once I tell Seth's story, it intrigues them enough to listen. I do not feel like my decision is being judged too harshly, simply because I have the research knowledge to back up my beliefs. There are people within the autism community who feel like they will be judged if they resort to the use of cannabis to help control symptoms for their loved ones. There isn't enough information available for the public, and there should be.
What changes (if any) have you noticed since implementing cannabis in your children's routine?
Muhsinah L. Morris, PhD: Since starting cannabis, Seth has been thriving. He is more communicative and has less anxiety and nervousness. He lost 55 pounds. There have been no hospitalizations this year. He is still being monitored for pseudotumor cerebri, but he is stable. Seth sleeps better at night. He can focus throughout the day and is no longer lethargic. His communication has increased significantly. His mental fog has virtually gone away and his brain is making connections again. I honestly think that so many of the drugs he was on halted his communication. I am so happy I made the decision to see how cannabis would work for him.
Genesis Emery: I've seen cannabis work for Noah in a short period of time. His medical team at school and the educational staff committee all mentioned that he has been doing great over the past few weeks. It was definitely a transition when he first started school. There were some behavioral concerns. We've been consistently using CBD drops every morning for at least the past month. Within the past two weeks, I've been told that Noah has been much calmer and is better able to listen and follow instructions. That's great news for me as a mom. I haven't gotten much feedback and support. At least I know that my son is doing better and making progress. As a mother, that's the most important thing I'm concerned about.
One of the goals of your work is to create avenues for the neurodiverse through science and technology. Can you elaborate more on that?
Muhsinah L. Morris, PhD: I am the Principal Investigator of the Morris Research and Innovation lab at Morehouse College. Part of our mission is to create inclusivity in STEAAM (science, technology, engineering, arts, agriculture, and mathematics). We use the term STEAAM-HITTS (helping inclusivity through technological solutions). In our lab, one of our projects is to 3D print specialized lab equipment for those with autism. The aim of this project is to create adaptations to normal glassware and measuring equipment that suits the needs of someone with autism with limited gross motor functioning or sensory issues. Our students examine how cannabinoids interact with the endocannabinoid system. In addition, we train students in the use of chemical instrumentation like HPLC and mass spectrometry to analyze plant-based oils such as cannabis. Overall, every project we engage in works to include the needs of the neurodiverse and give them full access to STEM. Seth and I also wrote a book Seth Can Do All Things (on Amazon) about his experience and to be a resource for other neurodiverse people.
What advice or insight would you like to share with other families who face a similar situation to yours?
Genesis: We need more parents to stand up for their children and advocate for them despite what medical doctors recommend. That's not to say healthcare professionals are wrong. I have a great deal of respect for the practices that they put in place to best serve the needs of their patients. However, I do believe that there are limitations with science. I don't think anyone necessarily has all the answers. In my son's case, he has a very complicated medical history. There are others who have Rubinstein Taybi Syndrome like him. However, he's the first person documented in history to have the complexity of his specific DNA chromosomes seen in science. His medical story has been shared and published at a conference through Ann and Robert Lurie Children's Hospital. They are still learning to navigate the world of his complexities because it's all new to science.
There will always be success stories. There will always be moments where you have to process it and figure out what to do next. We will implement the best practices to meet Noah's medical needs to allow him to be a fun, loving, growing young man. My son and I are going to get through this together.
The Society of Cannabis Clinicians is committed to expanding research and awareness on the potential applications of cannabis for autism spectrum disorder. Our work seeks to educate medical professionals on the use of cannabis in clinical practice. Explore the course Cannabis & Autism created by Patricia Frye, MD to learn more.
INTERVIEW BIOS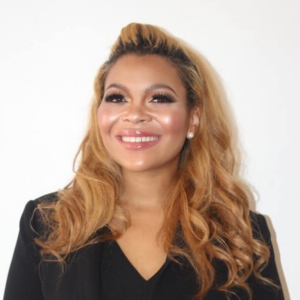 Genesis A. Emery is a trailblazing female entrepreneur, national public speaker, university lecturer and highly recognized business accelerator that continues to inspire the masses with her innovative business acumen, profound industry expertise, and inspiring journey that has greatly led to her success today. Genesis is a published entrepreneur, national speaker, Chief Marketing Officer, and global philanthropist. She is also a celebrated Business Lecturer and Accelerator for academic scholars at Loyola University Chicago. In addition to this, she is the founder and President of several non-profit organizations including "The Amour Genesis Project" and "The Little Dapper Project." Her recognized talents and impactful business leadership has led to her work being published across national media platforms such as ABC, FOX, NBC, CBS, Right This Minute, and many more. In addition to the impactful things that Genesis does, she is also a special needs advocate for children with unique medical challenges. Genesis is highly respected for being an entrepreneurial inspiration to others, a voice for positive change, and a hopeful light for purpose-driven single moms. While doing these incredible things, she's also the mother of her 6-year-old son, Noah.
Muhsinah L. Holmes Morris, Ph.D. is the Interim Department Chair and Assistant Professor of Chemistry at Morehouse College in Atlanta, GA. She is the Program Manager for the VR Project, Morehouse in the Metaverse. Dr. Morris received her BS in Chemistry from Clark Atlanta University and her MS and PhD from Emory University in Biomolecular Chemistry. Dr. Morris, who resides in McDonough, Georgia, is an inaugural member of the Community Advisory Council, serves on the Grant Review Committee, and the Georgia Volunteer Advocacy Ambassador for Autism Speaks. In conjunction with Morehouse's Makerspace Exploration Center, Dr. Morris 3D prints specialized laboratory equipment for those with autism. Her student researchers also explore the use of cannabis in autism and other disorders like PTSD. As the PI of the Morris Research & Innovation Lab Group, her primary focus is to utilize technological tools to create inclusivity in STEM for those with ASD. She is the founder of Super Science Saturdays whereby neurodiverse and neurotypical students come together to be immersed in science. She believes exposure is the key to eliminating the disparities in STEM for neurodiverse learners with ASD. She is the proud wife to Chris Morris and mother of 5 sons, Anthony, Matthew, Christopher, Seth and Cameron, and beloved daughter to Gordon and Alice Holmes. Without the love of her mother-in-love, Nina (RIP 9-9-20), Muhsinah wouldn't have seen many of her dreams realized.
CITATIONS
Frye, Patricia. Cannabis & Autism Clinical Training Course. (2021). Society of Cannabis Clinicians.
Howes OD, Rogdaki M, Findon JL, Wichers RH, Charman T, King BH, Loth E, McAlonan GM, McCracken JT, Parr JR, Povey C. Autism spectrum disorder: Consensus guidelines on assessment, treatment and research from the British Association for Psychopharmacology. Journal of Psychopharmacology. 2018 Jan;32(1):3-29.
https://www.cannabisclinicians.org/wp-content/uploads/2021/10/genesis-emery-Muhsinah-Morris-cannabis-autism-1.png
1005
1606
Sarah Russo
https://www.cannabisclinicians.org/wp-content/uploads/2020/06/scc_logo-long-R-2-1.png
Sarah Russo
2021-10-20 01:31:49
2021-12-27 08:57:25
Mothers Give Insight on Navigating Medical Cannabis for their Children with Autism