As part of our continued efforts to share more information about the clinical evidence covered in the SCC's Clinical Training Curriculum, our webinar series "Meet the Authors", will give participants a unique opportunity to experience discussion with experts in the field of medical cannabis.
Don't miss the May edition of "Canna Talk with Frye and Wilson-King" on May 27th as we explore cannabis and mental health with Zach Walsh, PhD, RPsych.
These educational webinars are free for all to attend. The curriculum co-directors Patricia Frye, MD and Genester Wilson-King, MD will host informal conversations with Dr. Walsh and discuss how he was introduced to cannabinoid medicine, what inspired his particular specialty, and clinical pearls he learned along the way. We will have the opportunity to delve deeper into the topics Dr. Walsh presented in his two SCC Clinical Training Modules Cannabis & Mental Health 1: PTSD & Schizophrenia and Cannabis & Mental Health 2: Stress, Depression, Anxiety & Insomnia. Learn more in his bio below.
Established cannabis clinicians as well as individuals new to the medical cannabis sphere are all invited to attend this conversation. This is a great platform for users who are enrolled in the Training Curriculum to ask follow-up questions that may have come up while they were taking the courses. Questions can be submitted beforehand or asked live during the webinar. Join us by registering via the link below.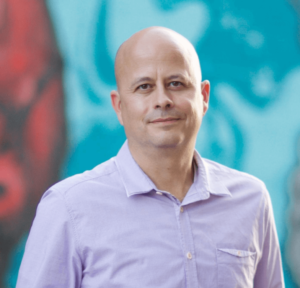 Zach Walsh, PhD, RPsych is a clinical psychologist, a Research Affiliate with the BC Centre on Substance Use, and a Professor of Psychology at the University of British Columbia, where he directs the Therapeutic, Recreational, and Problematic Substance Use lab. He has published and presented widely on topics related to cannabis, psychedelics, mental health and psychotherapy. He has been lead investigator for several ongoing studies of the therapeutic use of cannabis including a clinical trial of cannabis for PTSD, and ongoing studies of the impacts of cannabis legalization of cannabis and of cannabis use among Canadian First Nations. Zach has provided invited consultations on medical cannabis use to the Canadian House of Commons and Senate, the Uruguayan Ministry of Health and other international organizations.