9-10am PST / 11am-12pm CST / 12-1pm EST / 5-6pm UK
The SCC Journal Club meets monthly the first Friday of every month. Presentations will focus on a variety of articles and perspectives related to cannabis medicine, including but not limited to clinically-relevant articles and research methodology-focused papers.
Presenter:
Kenzi Riboulet-Zemouli (bio below)
Topic:
Identifying a coherent nomenclature cannabis products
Article to be Discussed:
FREE for SCC members. $10 for non members. 
Want to sign up to present an article? Contact us here.
Learn more about SCC membership options.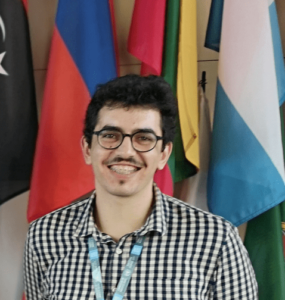 Kenzi Riboulet-Zemouli is a French-Algerian interdisciplinary researcher and advocate for sustainable drug policy reforms. He co-founded the French NGO NORML France and the think-tank FAAAT. Focused on Action research (matching scholars and citizens) as a catalyser for legal and social changes, Kenzi has been particularly involved in studying alternative pathways for Cannabis policy reform, linking international law with local grassroots initiatives. His work articulates around ethics, human rights aspects, fair trade components, and criteria of sustainability of legally-regulated use, production, and markets of internationally controlled and/or psychoactive plants, fungi, products or substances.