By Sarah Russo
We live in an exciting era as we witness the acceptance of cannabis medicine expand across the globe. An increasing number of patients are asking about it. More healthcare professionals are beginning to deepen their knowledge on cannabis therapeutics. However, the fear of stigma and considerations for clinical practice are an ongoing territory to navigate. But for some areas of medicine, the challenges are even more drastic. Take the case of veterinary medicine. While a growing number of laws across the world are legalizing cannabis for medical use, there are little to no legal protections or framework to enable cannabis access for pets.
That isn't to say that there isn't interest in the applications of cannabis in veterinary medicine. In fact, many people are asking their veterinarians questions about cannabis to help their beloved pets. The plant may be beneficial for common conditions that humans also face, such as chronic pain, epilepsy, cancer, stress, and others. The emerging discipline of veterinary cannabis medicine is rapidly growing. However, traditional higher learning institutions and scientific research communities are struggling to keep up. There is also a fear in many veterinary circles of discussing cannabis as a treatment option. Many practitioners don't have the ability to recommend safe products to their clients since there isn't a specific legal framework set up for cannabis in veterinary practice.
There is also a gap in scientific evidence in regards to species-specific animal studies. This, combined with governmental regulation moving in the slow lane, has made cannabis access for animal patients incredibly difficult. Similar challenges are present for veterinarians across the world. There is still a great need to advance and defend veterinarians' rights to discuss cannabis medicine as a treatment option.
In order to expand research and advocacy for the use of cannabinoid therapeutics in veterinary practice, the Society of Cannabis Clinicians and allied organizations have formed the International Veterinary Cannabis Alliance. They held their inaugural International Veterinary Cannabis Roundtable Webinarto explore the current gaps in knowledge and expand collective wisdom. This event was bilingual and participants were able to have simultaneous translation in English and Spanish.
The webinar held on June 16th heard from international veterinary cannabis experts discussing various issues of their profession in their respective countries. Panelists delved into legal challenges, issues with product quality, current clinical trials, case reports of note, and what's next on the horizon in regards to veterinary medicine. Each panelist reported on their particular situation and what they would like to see happen in their field.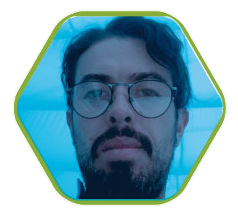 Dr. Santiago Acosta is a veterinarian practicing in Colombia. His organization, Asociación de Medicina Veterinaria Cannabinoide, is composed of veterinarians from eight countries in Latin America. They aim to educate not only medical professionals, but also general society on the benefits of cannabis in veterinary medicine. Their main objective is to encourage education, research, and social awareness for cannabis medicine in veterinary practice. Dr. Acosta stated that veterinarians practicing cannabinoid medicine, like clinicians using cannabis medicine to treat human patients, are first and foremost activists. He feels that recommendations from for-profit pharmaceutical companies can sometimes be in conflict with what patients actually need. He said some of the most profound ways to shift perspective is to showcase how cannabis can improve the quality of life for animal patients.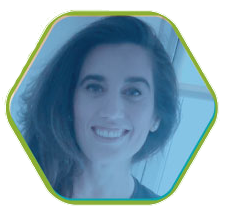 Dr. Paula Lezcano from Argentina is also a member of the Asociación de Medicina Veterinaria Cannabinoide. She is working with local universities to get the word out on cannabis medicine in veterinary practice. She mentioned that they are working not only on education, but also to ease access to cannabis for veterinary patients. She spoke to the limitations for animal patients being similar to humans. In Argentina, they have minimal access to a variety of products. Cannabis medicine is indicated for humans and prohibitively expensive. People must rely on individual cultivators or self cultivation and make artisanal products.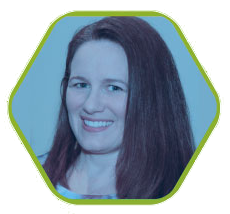 Dr. Sarah Silcox is a veterinarian practicing in Canada and a member of the Canadian Association of Veterinary Cannabinoid Medicine. Her organization started in 2017, which was a year before Canada federally legalized cannabis for adult use. That made it so that every person 18 years and older can access cannabis via a legal pathway. However, Dr. Silcox explained that the system is highly regulated and creates challenges in access for veterinary patients. In Canada, any cannabinoid from the plant is regulated in the same way (including CBD isolates). Federal law also allows for cannabis access via prescription pharmaceutical products, such as Sativex. Dr. Silcox said that veterinarians can prescribe them if they see fit but many vets are not doing so as it isn't "a good starting product for a lot of our patients".
Canadians can also access cannabis via a medical pathway that has been in effect for many years. That requires physician authorization via a physician or a nurse practitioner. However, this does not include veterinarians as recommending physicians. Dr. Silcox expressed that available products such as smokeable options do not apply for animal patients. She also mentioned that there is a robust illicit market in her country for human and animal products.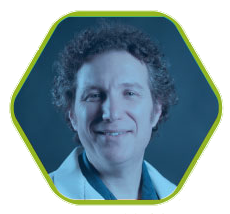 Dr. Gary Richter of the Veterinary Cannabis Society in the United States expressed the challenges of recommending cannabis medicine due to the lack of unified laws between states. He and his colleagues have been advocating for changes to legislation that would make cannabis accessible under a veterinarian's guidance. He also favors having products be regulated in the same way they are for humans. Dr. Richter gave the comparison to Canada, where veterinarians are not permitted to talk about how to use cannabis products. He said that is in contrast to California, where they are able to discuss it freely but unfortunately many times give out incorrect information since quality research studies are lagging behind. The need for education within the veterinary community is still very apparent.
Dr. Patti Mayfield, also a member of the Veterinary Cannabis Society, mentioned that individual Veterinary Medical Boards are hesitant to make their own regulation recommendations. However, in the last year a few State Boards have taken initiatives to discuss the potential use of cannabis in animals. But there are yet to be any final guidelines. Dr. Mayfield believes that a crucial component for veterinarians is to remove the fear of disciplinary action. She said that for many veterinarians, there is an overwhelming desire to enter the cannabis space. She stated that it is already happening, but what is now needed is a protective legal framework for veterinarians and patients alike, in order to allow cannabis medicine to be safely accessed.
Dr. Mayfield said that the Center for Veterinary Medicine in the Food and Drug Administration does not offer a dietary supplement classification for cannabis. So cannabis is either considered a drug or a food source for animals. This proves to be a legal sticky point. Cannabinoids are considered drugs in the animal market because there has been research on them. But there have been no approved cannabis-based drugs. Veterinarians can use Epidiolex or Sativex off-label, but they are often cost prohibitive. In the United States and beyond, there could be a whole lot more done to advance the right to use cannabis in veterinary medicine.
The international panel of veterinary cannabis specialists were eager to learn from the experience of their colleagues and collectively advocate for cannabis for their animal patients. Dr. Lezcano mentioned that animals have rights as well. They should be able to be healthy and have access to plant-based medicines for various medical situations if it would be advantageous. Dr. Silcox explained that if cannabis was more easily accessible across the board, there would be no way to deter owners from giving their pets products that were recommended by a veterinarian. But with that comes the need for regulation in veterinary medicine  to ensure that clinicians  are educated and can make informed clinical decisions.
Stay tuned for upcoming events and learning opportunities advocating for cannabinoid veterinary medicine. We strive to liberate cannabis access for all animals when it may be an appropriate treatment option. May the future of this exploration be bright (and furry).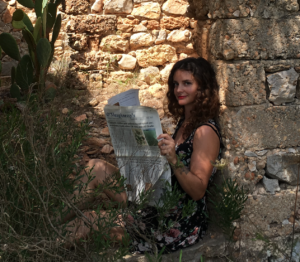 Sarah Russo is the Creative Director for the Society of Cannabis Clinicians. She got her degree in Environmental Studies and Social Justice, with a focus on botanical medicine from the Evergreen State College. She is a freelance writer, organizer, consultant, and digital creative with over 13 years of experience in the cannabis and herbal medicine space. She is also the founder of Herbs for the Apocalypse, a graphic novel and passion project aimed at deepening our connection to plant medicine and forging resistance and resilience in trying times.
https://www.cannabisclinicians.org/wp-content/uploads/2021/06/cannabis-veterinary-medicine.jpeg
1094
1500
Sarah Russo
https://www.cannabisclinicians.org/wp-content/uploads/2020/06/scc_logo-long-R-2-1.png
Sarah Russo
2021-06-29 06:26:17
2021-06-29 23:46:19
Enabling Cannabis Access In Veterinary Medicine: Building International Awareness