Join us for our quarterly meeting, available to all SCC members. Dr. Julie Holland is the featured speaker. She will be exploring: Cannabis and Connection – Therapy in Troubled Times.
Why does hugging feel so good? Why are cannabis sales skyrocketing in our time of social isolation? The pleasure of social interactions are enabled by not only oxytocin, but also the endocannabinoid system. Dr. Holland will discuss her private psychiatric practice and how cannabis medicine fits into her framework of the chemistry of connection. (Extensive Q & A and interactive discussion to follow a mercifully brief and non-powerpoint presentation.) Read more about Dr. Holland in the bio below.
The meeting is remote and available to all SCC members. Members can log in to the membership portal for instructions on how to join.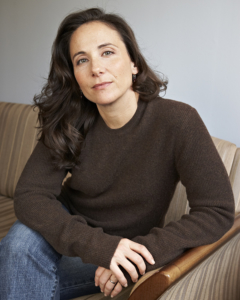 Julie Holland, MD is a psychiatrist specializing in psychopharmacology with a private practice in New York City. Her book Weekends at Bellevue chronicles her nine years running the psychiatric emergency room as an attending physician on the faculty of NYU School of Medicine. Frequently featured on the Today show and CNN's documentary series "Weed," Holland is the editor of The Pot Book and Ecstasy: The Complete Guide. (Both books are non-profit projects that help to fund clinical therapeutic research.)
Dr. Holland is the medical monitor for several MAPS PTSD studies utilizing MDMA-assisted psychotherapy or testing varieties of cannabis with varying CBD/THC ratios. She has worked for decades on US drug policy reform based on harm reduction principles.
Her 2016 book, Moody Bitches: The Truth About the Drugs You're Taking, the Sleep You're Missing, the Sex You're Not Having, and What's Really Making You Crazy has been translated into eleven languages. Her most recent book, Good Chemistry: The Science of Connection, From Soul to Psychedelics was published in June 2020.