9-10am PST / 11am-1pm Colombia / 12-1pm EST / 5-6pm UK
Presenters:
Ethan Russo
Nishi Whiteley
(read their bios below)
Topic:
Cannabinoid Hyperemesis Syndrome: An Emerging Public Health Problem with a Genetic Basis
Article:
Cannabinoid Hyperemesis Syndrome Survey and Genomic Investigation (Cannabis and Cannabinoid Research, 2021)
Overview
Is cannabinoid hyperemesis syndrome (CHS) associated with genetic mutations that might explain its unusual pathophysiology, symptoms, and signs? This topic is what Ethan Russo, MD and Nishi Whiteley will be discussing in this special edition of Journal Club on August 20th. Their presentation will center around the findings, implications, and what the research illuminates about the daily life, habits and susceptibilities of CHS patients based on their recent paper "Cannabinoid Hyperemesis Syndrome Survey and Genomic Investigation". This event marks the first time that Dr. Russo and Nishi Whiteley will be presenting their findings to a physicians' group.
The largest survey of CHS to date (205 CHS patients plus 54 controls after screening) was conducted by Dr. Russo and colleagues that confirmed clinical patterns of nausea, vomiting, abdominal pain, and hot water bathing behavior associated with chronic high tetrahydrocannabinol (THC) exposure. Genomic testing in 28 CHS patients with firm diagnosis and ongoing associated symptoms vs. 12 controls who used cannabis but did not display symptoms and signs revealed five statistically significant mutations affecting TRPV1, CYP2C9 coding the catabolic enzyme of THC, DRD2 and COMT, two genes affecting dopaminergic function, and ABCA1, the ATP-binding cassette transporter affecting cholesterol efflux.
Meaning: These results establish a genetic etiology of susceptibility to development of CHS with high level THC exposure, elucidate the associated pathologies of CHS, and may represent a practical screening device that could point to more effective therapeutic interventions. Have the opportunity to ask questions and delve into the research with the authors of this exciting new research paper.
The event is FREE for SCC members. $10 for non members.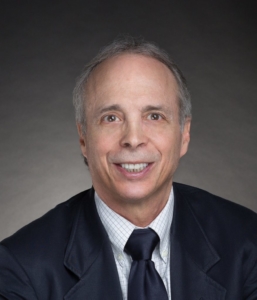 Ethan Russo, MD is a board-certified neurologist, psychopharmacology researcher, and author. He is the Founder and CEO of CannabisResearch.org. He has 24 years of clinical cannabis research experience. He has authored 50+ peer-reviewed journal articles and seven books.
Previously, he was Director of Research and Development of the International Cannabis and Cannabinoids Institute (ICCI) based in Prague, Czech Republic, Medical Director of PHYTECS (2015-2017), a biotechnology company researching and developing innovative approaches targeting the human endocannabinoid system, and from 2003-2014, he served as Senior Medical Advisor, medical monitor and study physician to GW Pharmaceuticals, United Kingdom for numerous Phase I-III clinical trials of Sativex® for alleviation of cancer pain unresponsive to optimized opioid treatment and initial studies of Epidiolex® for intractable epilepsy.
He has held faculty appointments in Pharmaceutical Sciences at the University of Montana, in Medicine at the University of Washington, and as visiting professor, Chinese Academy of Sciences, Harvard University, and Johns Hopkins University.
He is a Past-President of the International Cannabinoid Research Society and is former Chairman of the International Association for Cannabinoid Medicines. He serves on the Scientific Advisory Board for the American Botanical Council. He is author of Handbook of Psychotropic Herbs, co-editor of Cannabis and Cannabinoids: Pharmacology, Toxicology and Therapeutic Potential, and author of The Last Sorcerer: Echoes of the Rainforest. He was founding editor of Journal of Cannabis Therapeutics, selections of which were published as books: Cannabis Therapeutics in HIV/AIDS, Women and Cannabis: Medicine, Science and Sociology, Cannabis: From Pariah to Prescription, and Handbook of Cannabis Therapeutics: From Bench to Bedside. He has also published numerous book chapters, and over fifty articles in neurology, pain management, cannabis, and ethnobotany. His research interests have included correlations of historical uses of cannabis to modern pharmacological mechanisms, phytopharmaceutical treatment of migraine and chronic pain, herbal synergy and phytocannabinoid/terpenoid, serotonergic and vanilloid interactions.
He has consulted or lectured on these topics in 39 US states and Canadian provinces and 39 countries.
Nishi Whiteley (pronounced Nee-sha), is the co-founder and Chief Operating Officer of CReDO.  She has twenty-five plus years of international business development experience in cannabis, agriculture, wellness, green energy, and food industries. She has had leadership roles on projects in corporate America and for the US Foreign Ag Service in over 10 countries, in startups, a state agency and non-profits; as well as worked for foreign governments and met with international leaders in Cuba, Mexico, and the Dominican Republic to open trade and advance development programs.  She has worked on investment projects in 8 countries.
A lay expert in medical cannabis, she is the author of the book Chronic Relief: A Guide to Cannabis for the Terminally & Chronically Ill and the curator of the informational website MyChronicRelief.com. Whiteley lives in Texas where she is an advocate for cannabis law reform and sits on the board of the Foundation for an Informed Texas, a cannabis advocacy organization. Whiteley has been a contributing writer at ProjectCBD and is a speaker/educator dedicated to helping patients and caregivers bridge the gap between cannabis science and safe practical application.  Whiteley became a cannabis advocate, author and speaker after her mother experienced great relief from cannabis at the end of her battle with lung cancer.
She has a Master of Agriculture from Texas A&M University, a Bachelor of Science from Tarleton State University and is a graduate of the professional development program Texas Agricultural Lifetime Leadership hosted by the Texas A&M University System's AgriLife Extension.