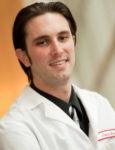 LOCATION: attend via Zoom
12pm – 2pm Pacific / 3pm – 5pm Eastern
TOPIC: Vaping Risks and Product Safety, presented by: Dr. Jahan Marcu
SCC Members: LOGIN to member portal for instructions on joining the meeting.
Dr. Jahan Marcu has over 15 years of experience in cannabis research, policy, and operations. He has been a passionate advocate focused on consumer safety and the medical benefits of cannabis. His PhD focused on the structure and function of cannabinoid receptors, the molecular pharmacology of the ECS, and the role of the ECS in bone.
He is the Chief Science Officer and co-founder of the International Research Center on Cannabis and Health, a community-based institute that collaborates with universities, researchers, and foundations to leverage the highest caliber talent in the field. He is also the Editor in Chief of the American Journal of Endocannabinoid Medicine. Dr. Marcu was previously the Director of Patient Focused Certification (a program that assesses regulatory compliance at cannabis operations).
He is also the founder and past-chair of the Cannabis Chemistry Sub-division of the American Chemical Society, the world's largest and oldest professional scientific society. Dr. Marcu has focused on solving the structure and function of cannabinoid receptors, the anti-cancer properties of cannabis compounds, and method development and validation for analyzing complex formulations. He co-authored American Herbal Pharmacopeia's Cannabis Quality Control and Therapeutic Monographs, and assisted in creating the first industry standards for the American Herbal Products Association (AHPA).  Additionally, Dr. Marcu published one of the first product safety studies on CBD products.
A recent publication in Nature can be found here: https://www.nature.com/articles/d41586-019-02531-6