9-10am PDT / 11am-1pm Colombia / 12-1pm EST / 5-6pm UK
The SCC Journal Club meets monthly the first Friday of every month. Presentations will focus on a variety of articles and perspectives related to cannabis medicine, including but not limited to clinically-relevant articles and research methodology-focused papers. This month's installment will hear from Dylan Zylla, MD as he discusses the applications of cannabis for stage IV cancer, dosing, the impact on pain, and patient safety.
Presenter:
Dylan Zylla, MD (bio below)
Topic:
A randomized trial of medical cannabis in patients with stage IV cancers to assess feasibility, dose requirements, impact on pain and opioid use, safety, and overall patient satisfaction.
Article to be Discussed:
FREE for SCC members. $10 for non members. 
Want to sign up to present an article? Contact us here.
Learn more about SCC membership options.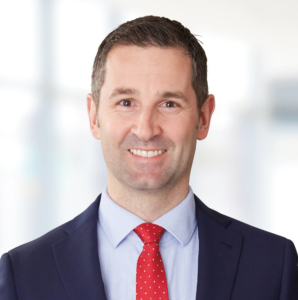 Dylan Zylla, MD is a hematologist/oncologist working to answer key questions in clinical oncology and improve pain and symptom management among patients with cancer. He integrates research into his clinical practice with protected research time and access to an institution with a strong reputation in quantitative, qualitative and clinical research. He is a site principal investigator on multiple industry-sponsored oncology clinical trials. His projects focus on cancer pain, the mu-opioid receptor, and novel ways to treat pain. He was a key member of the Minnesota Community Measurement's work group that developed quality measures for cancer symptom control using patient-reported outcomes (PROs), and he collaborates with national leaders on integrating electronic PROs into cancer care.
Since 2016, Dr. Zylla has spearheaded large-scale efforts to address how cannabis impacts the lives of patients with cancer. He led the Cannabis in Cancer (CanCan) study which randomized patients with metastatic cancers to receive early vs delayed cannabis to treat symptoms. In 2018, he published a survey of medical oncology professionals in Minnesota and demonstrated most clinicians support cannabis use for their patients. In collaboration with the Minnesota Department of Health, he analyzed surveys of over 1,000 patients with cancer, certified in the state's cannabis program since 2015. They found that those patients experienced significant clinical improvement in a variety of symptoms and reported few serious adverse events.
Recently completed projects:
• A randomized trial of cannabis in patients with stage IV cancers to assess dose requirements, impact on pain and opioid use, and overall patient satisfaction.
• Impact of pain, opioids, and the mu-opioid receptor on progression and survival in patients with newly diagnosed stage IV pancreatic cancer. This project developed a novel immunohistochemical assay to determine the level of a mu-opioid receptor on a cancer cell.
Projects in development include:
• Cannabis registry on experience using cannabis, including over-the-counter cannabidiol (CBD)
• Topical cannabis/CBD creams for pain
• Impact of medical cannabis for patients with newly diagnosed, stage IV pancreas cancer
• Cannabis as an anti-cancer agent
• Mu-opioid receptor expansion project
• Improving assessment and management of hyperglycemia in patients with diabetes and cancer