9-10am PDT / 11am-1pm Colombia / 12-1pm EST / 5-6pm UK
The SCC Journal Club meets monthly the first Friday of every month. Presentations will focus on a variety of articles and perspectives related to cannabis medicine, including but not limited to clinically-relevant articles and research methodology-focused papers. This month's installment will hear Dr. Josh Kaplan discuss a paper on adolescent CBD exposure in mice not having substantive negative impacts on a range of behaviors in adulthood. It may also improve the rate of learning under certain conditions.
Presenter:
Dr. Josh Kaplan
Article to be Discussed:
FREE for SCC members. $10 for non members. 
Want to sign up to present an article? Contact us here.
Learn more about SCC membership options.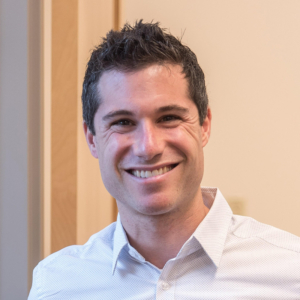 Dr. Josh Kaplan Josh Kaplan earned his Ph.D. in Behavioral Neuroscience in 2015 from Oregon Health & Science University and then joined the University of Washington for two postdoctoral fellowships where he trained in cannabinoid pharmacology. His work has contributed towards our understanding of the therapeutic potential of phytocannabinoids and the body's endocannabinoid system. Dr. Kaplan's research was instrumental in demonstrating the effectiveness of cannabidiol (CBD) as a monotherapy in treating medically-refractory seizures and improving autism-like social interaction deficits using pre-clinical genetic models of disease. Further, he utilized his expertise in electrophysiology and pharmacological techniques to demonstrate a significant non-endocannabinoid mechanism-of-action by which CBD achieves its therapeutic relevance. His later studies focused on the therapeutic utility of enhancing endocannabinoid function and the relevant interactions with other inhibitory systems in the brain.
Dr. Kaplan is currently an Assistant Professor of Behavioral Neuroscience at Western Washington University in Bellingham, WA, where he trains undergraduate and graduate students in his cannabis research lab. By utilizing animal behavioral, molecular, pharmacological, and electrophysiological techniques, the Kaplan lab is working to identify ways of improving the plant's therapeutic benefits and safety across a range of conditions. Their aim is to identify optimized cannabinoid and terpene compositions that extend the therapeutic dosing range while bolstering efficacy and limiting adverse effects.
Beyond the lab, Dr. Kaplan is a devoted mentor, educator, and science communicator. He has contributed numerous articles to peer reviewed journals, book chapters, as well as written for websites and magazines including High Times, Cannabis and Tech Today, and Leafly. He's also spoken internationally on cannabis science for all types of audience and consulted for documentaries and popular science books. He was included in High Times' 100 Most Influential People in Cannabis in 2018.