9-10am PST / 11am-12pm CST / 12-1pm EST / 5-6pm UK
Join us on December 4th to hear Yesid Ramirez, PhD and Dr. Adie Rae discussing a laboratory and a clinical study. Ramirez will present the latest research on the structural basis of substrate recognition and antagonist/agonist design of cannabinoid receptors. He will share highlights from the 2020 paper Activation and Signaling Mechanism Revealed by Cannabinoid Receptor-Gi Complex Structures.  Dr. Rae will focus on the recent paper Experience of Migraine, its Severity, and Perceived Efficacy of Treatments among Cannabis Users. More information on the presenters are in their bios below.
The Journal Club is open to SCC members only. Learn more about SCC membership options.
Would you like to sign up to present an article? Contact us here.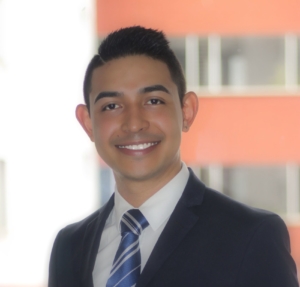 Yesid A. Ramirez is a Biochemist graduated with honors from Icesi University (Colombia) and Doctor Magna Cum Laude in structural biology and drug design from the University of Würzburg (Germany). Since 2012, he has worked on the study of natural products as therapeutic agents and has participated in the development of four cannabis-based formulations.
His research at the University of Würzburg is focused on the rational design of selective antagonists for the CB1 receptor by means of X-ray crystallography and computer modeling techniques. His lines of research at Icesi University include the metabolic study of cannabis
cultivated in Colombia, the optimization of topical pharmaceutical
forms based on cannabis, and the study of the polypharmacological
effects of cannabis in cellular models of Glioblastoma multiforme (GBM).
Adie Rae (Wilson-Poe), Ph.D. is a neuroscientist at Legacy Research Institute in Portland, OR. With consistent funding from the NIH, she has studied chronic pain, addiction, and the pharmacology of opioids and cannabinoids for 15 years. She is also the co-founder of Smart Cannabis, which produces the most scientifically rigorous cannabis cup in the world, the Cultivation Classic.