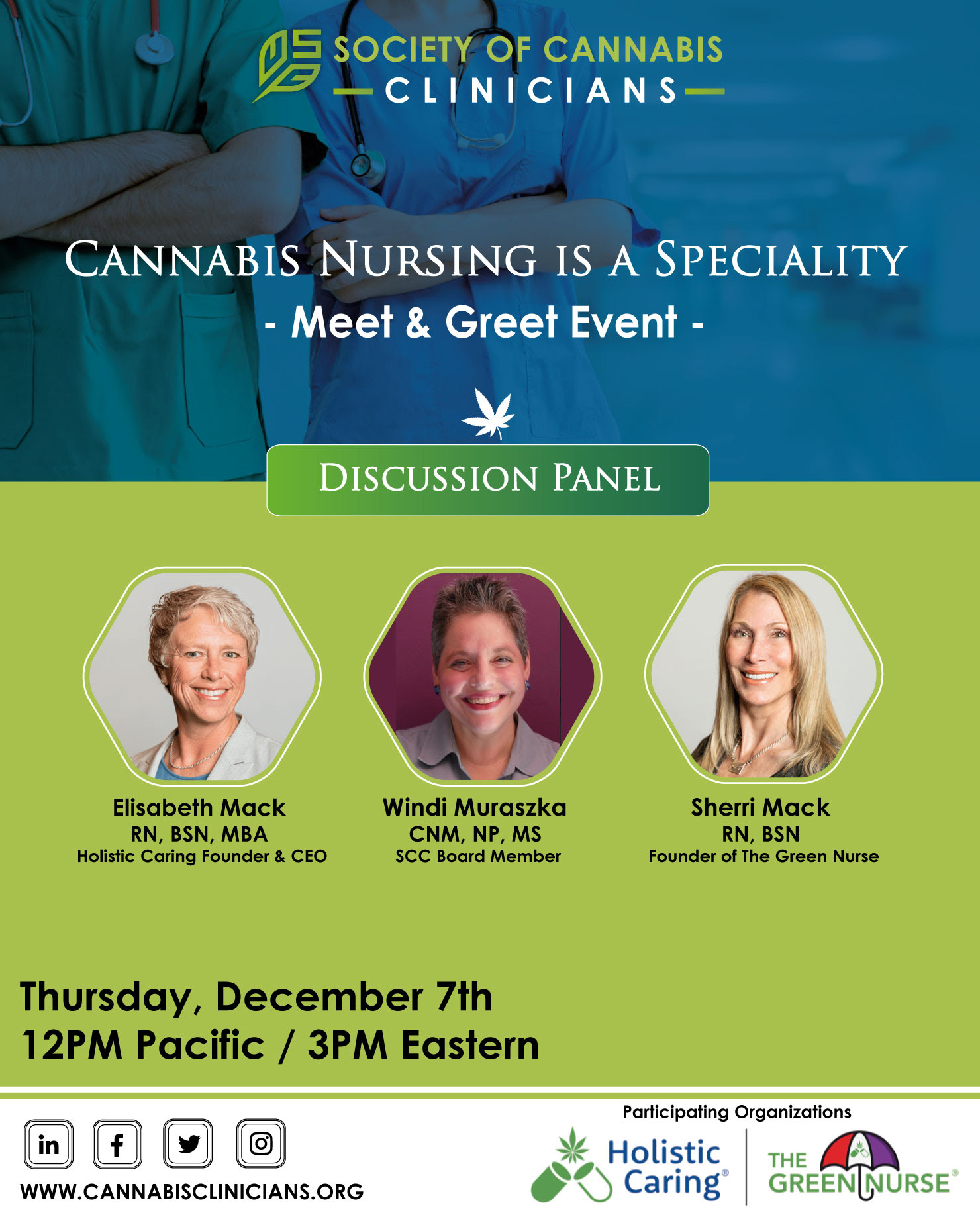 Join us at the Cannabis Nurses Speciality Meet & Greet Event!
We will be highlighting the announcement from the American Nurses Association that officially recognizes Cannabis Nursing as a Specialty Nursing Practice and sharing resources for cannabis nursing education.
This event is free and open to all.
Discussion Panel:
Windi Muraszka, CNM, NP, MS (SCC Board Member)
Elisabeth Mack RN, BSN, MBA (Holistic Caring Founder & CEO)
Sherri Mack RN, BSN (Founder of The Green Nurse)
Topics to be Covered:
A discussion of Cannabis Nursing being designated as a Speciality in Nursing by the American Nurses Association
A tour of the Holistic Caring Network platform that houses these new programs
A preview of the Cannabis Nurse Health Coach (CNHC) Curriculum offered through our new Holistic Caring partnership
A discussion of the CNHC Monthly Mastermind to deep dive into clinical and business development for members
A primer on Licensing, and what that means to participants of this new paradigm in healthcare
Come hear about this groundbreaking decision to officially recognize cannabis nursing practice as a nursing specialty and learn how to become a Cannabis Nurse through the new curriculum we will be offering in partnership with Holistic Caring.