Join us for "Canna Talk: Pharmacy Edition" on December 7th as we hear from our special guest Codi Peterson, PharmD, MS. Dr. Peterson will discuss his background, how he became involved in cannabis medicine, and give the insider view on the two courses he developed as part of the new curriculum "Cannabis Pharmacy: The Modernization of a Novel Healthcare Industry." This educational webinar series is free for all to attend.
Cannabis: A Rich History Clouded in Stigma
The journey of cannabis through the millennia is woven between stories of agriculture, medicine, spirituality, and recreation. The pathway to modern-day reformation requires an understanding of how political agendas shaped cannabis into the polarizing topic it is today. This course addresses cannabis prohibition and how the subsequent War on Drugs has disproportionately affected BIPOC communities. Course participants will learn how the stigmatization of cannabis and its consumption continues to exist today as a multifaceted issue.
The Future of Cannabis Medicine
The future of cannabis and cannabinoid-based medicine is riddled with competing interests and powerhouse industries. Prohibition has led to difficulties studying the cannabis plant on both a molecular level as well as large scale clinical trials. The endocannabinoidome is an expanded scope of what science currently knows and the questions that still need to be resolved as we move forward. The future implications of this knowledge are boundless and have the potential to significantly influence our approach to medical practices. Course participants will gain an understanding of the relationship between varying cannabinoid activity and the endocannabinoid system (ECS), become familiar with the expanded scope of the endocannabinoidome (eCBome), and much more.
Established cannabis pharmacists and clinicians as well as individuals new to the medical cannabis sphere are all invited to attend this conversation. This is a great platform for users who are enrolled in the Training Curriculum to ask follow-up questions that may have come up while they were taking the courses. Questions can be submitted beforehand or asked live during the webinar. Join us by registering via the link above.
Speakers
Bobby Vincent
Alan Ao
Codi Peterson
Speaker bio: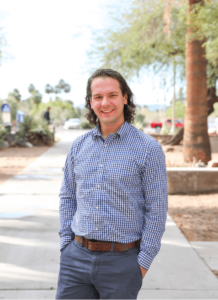 Dr. Codi Peterson is a pediatric pharmacist and cannabis science expert. Leveraging a decade of clinical pharmacy experience, Codi strives to bridge the gap between healthcare and cannabis through education and advocacy. He is PharmD graduate from Duquesne University and later graduated with an MS in Medical Cannabis Science & Therapeutics. Codi is the Chief Science Officer of The Cannigma, a science forward media company who wants to help the world get cannabis. Dr. Peterson is also an educator for OCEMT where he teaches pharmacology to paramedics in southern California. Codi is co-founder of the Pharmacists Cannabis Coalition of California (PCCC), a public-benefit nonprofit dedicated to educating and elevating California pharmacists in the cannabis space. Additionally Codi is an advisor to numerous companies in the cannabis industry, including Hembel and the Cannabis Spa Association. He believes that cannabis is medicine and patients deserve access to medicine, which includes the right to speak with a healthcare professional.